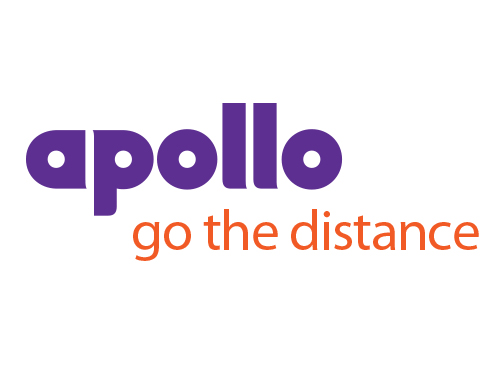 In a chat with ET NOW, Neeraj Kanwar, Apollo Tyres says that Chinese truck radials are at nearly 30% of the Indian market and this is an issue which we have been taking up with the government.
Let us start out by talking about Hungary first. What is the plant capacity that you have recently commissioned, what will it add to your FY19 revenues?
The launch of Hungary has been a very historic moment for Apollo, first tyre manufacturer from India who has gone and set up a greenfield in international waters makes India proud and makes Apollo very proud as being the leaders there. Hungary is one of the state of the art plants for us in Europe. It is going to cater both to replacement and to the OEM market in Europe. It is going to be producing both the brands Apollo and Vredestein in Budapest and is going to be looking at much larger market shares. Currently we are approximately 2.9-3% market share in Europe and our plans are to go only higher from there. In the first phase we have launched passenger car tyres and in the second phase we will be launching truck, bus radial tyres next year. While we are still not selling truck radials in Europe, our plans are to launch truck radials in the month of April of this year currently, April 25th is our launch for truck radials and if all goes we are very bullish about our products in that market. Given the technology, given the R&D spends that we have done behind our products I am very confident that Hungary is going to only add to our top line and to our profits going forward. Too early to say because we have just commissioned the plant and the ramp up is going to take at least 15 months to happen. The capacity is 5.5 million passenger car tyres and approximately 675000 truck tyres per annum.
How is the domestic market looking or rather placed especially when it comes to the replacement side of the business?
The demand in India has been-- the last year was flat as far as heavy commercial truck tyres were concerned. The car segment saw a single digit increase last year. Next year or the year that we are going into I am very optimistic and bullish. We will have a volume growth of nearly double digit in both these categories, both care and heavy commercial vehicles. As you know we are just expanding our base in Chennai in truck radials from 6000 tyres per day to 12000 tyres per day. So that volume that ramp up is already taking place and that volume is going to come and hit the market in this year so you will see good volume growth from Apollo in the coming year.
On the raw material side how do you see rubber prices shaping up?
Raw material is up by nearly 25% Q3 over now and so it is a huge push as you know raw material constitutes nearly 60-65% of our total cost of production and therefore this obviously hits our balance sheet so we have taken price corrections over the month of February and March and we will continue to take price corrections as we need healthy bottom lines and the investment goes back into making better products for our customers. There is a raw material cost push happening but one thing that I am happy to see is that there is maturity in the market, in the customer and we have been able to do these price corrections as we speak.
Is Chinese tyre dumping in India still a cause of worry for you?
I do not say it is a worry, it is a big challenge and a big concern for the tyre industry. Today the Chinese truck radials are at nearly 30% of the Indian market and this is an issue which we have been taking up with the government for the past two years. It is literally coming and being dumped into the country and so while we have invested x amount of dollars into India to build our capacities and to build our technology behind truck radials the Chinese are coming at 50% of our selling prices. There is no way to compete with them and the government is not putting any tariff barriers to try and prevent their own Indian market from Chinese products coming in. Not only in the Indian market but they also need to protect jobs because eventually what you will see is some jobs will be lost because 30% market share is a very big market share. I am hopeful that the government will come out with some positive solution for us otherwise it still continues to be a challenge and to see how we can fight the Chinese products that are coming in.
Also in terms of volume growth do you think we will be better than FY or Apollo Tyres will be better in FY18 versus FY17?
Last year we had a very small volume growths whereas this year because of our plants coming up, because of the market sentiment I believe that we will double digit volume growth in each product category that Apollo is in.